Agent onboarding native to your CRM
Brands invest time, money, and resources into onboarding and training new agents.
But what if you could reduce the training cycle by as much as 50%?
OpenMethods Experience Cloud takes agent training from cumbersome to streamlined with customizable workflows and screen pops.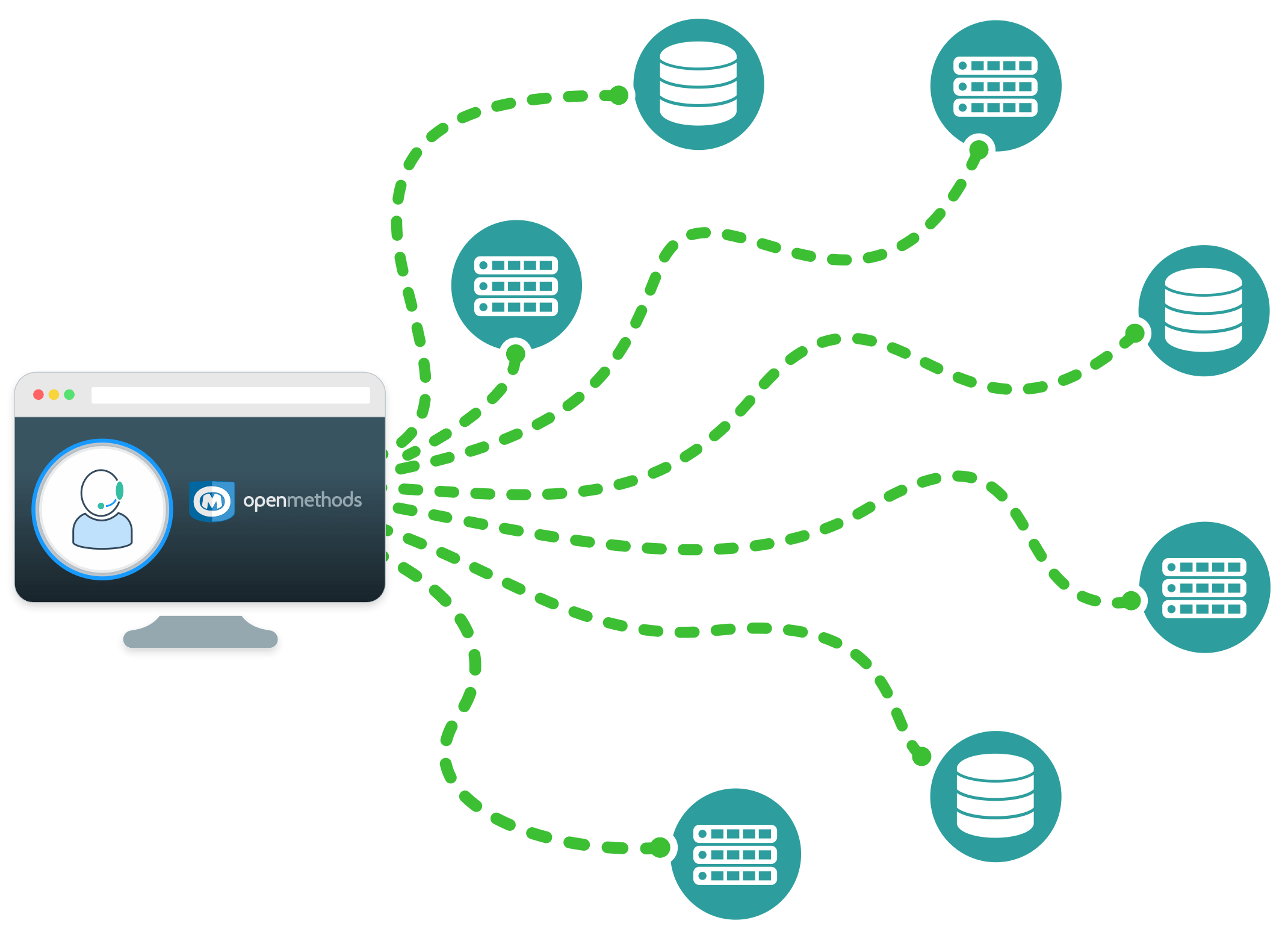 The Challenge
The hidden cost of agent training
Agent training has an obvious up-front cost of time and resources. Potential ROI decreases when nearly half of the agents resign before even completing training.
Agent attrition
Agent training takes an average of 6-10 weeks, and many trainees resign before training ends.
Application overload
New hires must learn tools, logins, and processes in tandem with business processes and culture. The information overload quickly leads to burnout and resignation.
Resource constraints
Mentor agents refocus their efforts on training and onboarding, which lessens their direct contributions to CX and customer service.
The Solution
OpenMethods reduces time-to-train (and agent burnout)
OpenMethods empowers brands to reduce training burnout by streamlining onboarding tools and processes.
In fact, we can reduce training time by as much as 50%.
New agents can focus less on learning new apps and logins, and more on representing your brand to your customers.
How we do this
Turn process into PopFlows
Build and design PopFlows that turn common workflows into repeatable processes. Your agents spend less time learning your processes and more time
Connect Third Party Apps
Lessen the volume of apps agents need to learn by streamlining and securing third-party apps into the CRM.
Automate Process
Treat workflows like decision trees by creating workflows that shepherd interactions to successful resolutions.
Auto Populate Fields
No need to copy+paste data! Auto-populate data fields with customer data.
Pop Context
Modals and overlays bring relevant customer context directly to agents – without the need to toggle between apps.
Filter Data
Use customer data such as phone numbers or email address to search and return customer records.
Custom Forms
Build, design, test, and deploy custom forms and buttons to collect, edit, and update information from multiple applications.