OMNICHANNEL CONTACT CENTER
Enabling the Agile & Omnichannel Contact Center Together
Together with our partners we are making agile and omnichannel contact centers a reality. We've partnered up with the core CRM, telephony, and contact center application players to ensure we are continuously innovating and differentiating their solutions. While, our integration partners are critical to ensuring our products are helping drive fundamental change and significant improvement in our partners' contact center clients.

Our Technology Partner Program
We help differentiate our technology partners' solutions by creating deep bi-directional integration between CRM, telephony platforms, data sets, and other applications, which enables their clients to quickly, efficiently and cost-effectively transform their contact centers into best-in-class experiences for their customers, agents and leadership.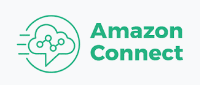 OpenMethods Allows Everyone to Meet Their Goals
We provide our integration partners with the cutting-edge solutions to enable an agile and omnichannel contact center for their clients, while also providing them with a recurring revenue stream for consistent cash flow.
If you want to join us in our mission to enable the agile and omnichannel contact center,
contact us
, and let's start a conversation.